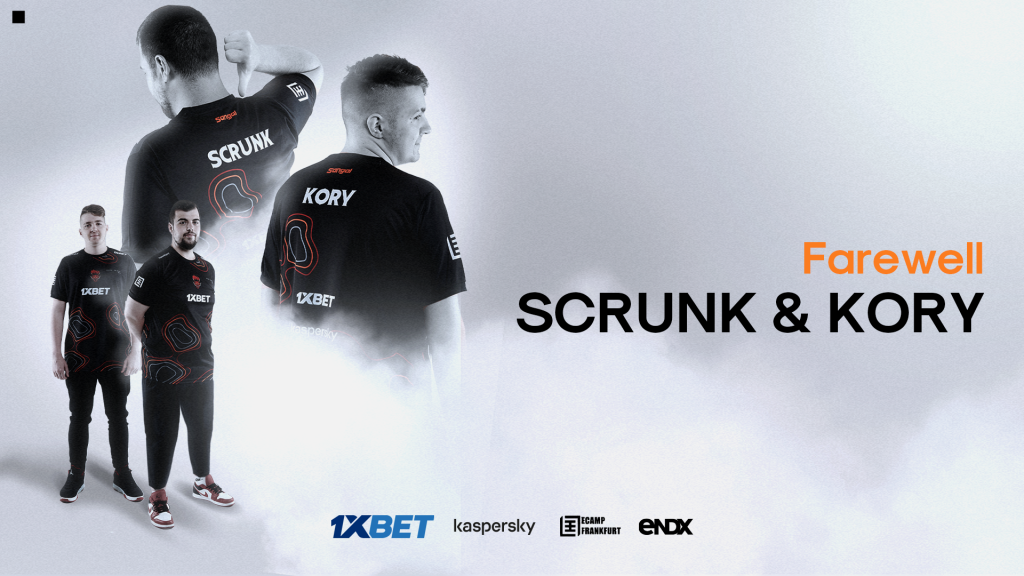 After evaluating the past season, the team management has decided to make changes to be better prepared for the upcoming Counter Strike 2. 
We will be fielding a new IGL and Rifler, who will be announced at a later date. 
Scrunk and Kory were the cornerstones for Sangal when we decided to move forward with the European roster. We had a very great year in 2022 and achieved the peak of Sangal with participating RMR and Blast tournaments.

 

After the first half of the year, we decided to become a younger team with new prospects and get prepared for the upcoming Counter Strike 2.

 

I would like to thank Robin and Kornel for their time with us. Those memories are unforgettable.I wish nothing but the best for them.

Hamza Sönmez, Sangal Gaming Group CEO
Today we sadly will part ways with Robin and Kory. We have enjoyed every moment we had together even though we have been having mixed results and didn't achieve what we set to do but nonetheless it was worth the ride. I wish them both good luck and hope we meet each other in competitions soon.

Klesti "stikle-" Kola, CS:GO Coach, Sangal
We want to thank both of these amazing players for being part of Sangal history and dedication to the team. Wishing them both only the best for the future.
Our current roster is as follows:
Caner "Soulfly" Kesici
Can "kyuubii" Ali
Max "PANIX" Hangebruch
Klesti "stikle-" Kola (Coach)
Robin "ScrunK" Röpke (Benched)