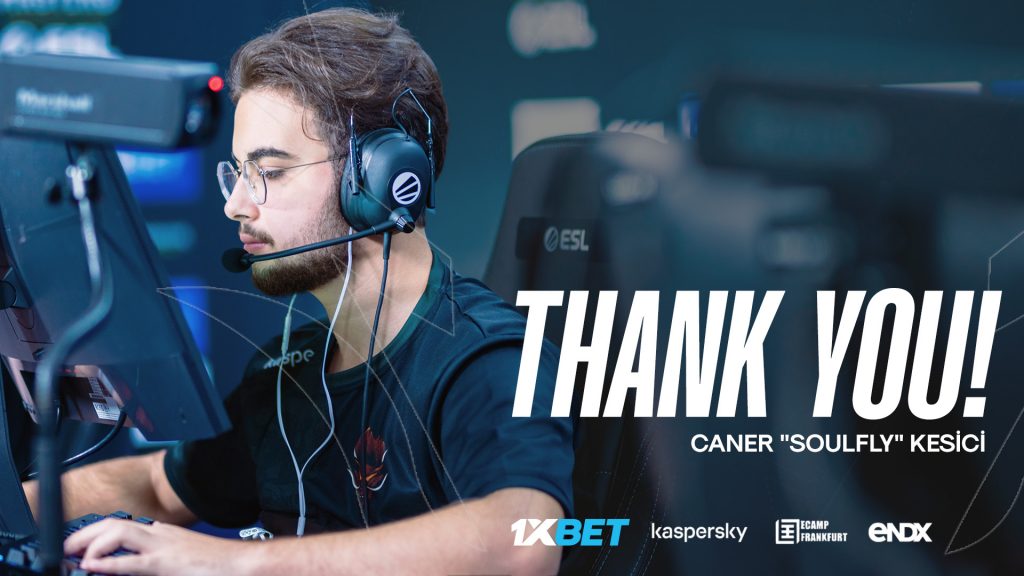 Caner "Soulfly" Kesici will no longer be a part of Sangal after his contract expires.
Soulfly's arrival in 2021 brought a young blood to the team. We move Sangal to International Team in 2022 and he helped achieve notable victories, including RMR's.
I want to thank Caner from the bottom of my heart for the great work that he has done for Sangal over the past 2 years. He has played some fantastic games for us and helped achieve notable victories, including RMR's which was the first experience for him and had a chance to learn a lot. We both came here from a long way. I am convinced Caner will be successful wherever he goes. We will follow his career and always cheer for him.

Hamza Sönmez, Sangal Gaming Group CEO
It's been an honor to work with Soulfly , and I'm grateful for all the knowledge and skills he has shared with the team. His impact and legacy will still remain with Sangal even after he leaves. We are going to try to go in a new direction with the team and we will show it soon.

Klesti "stikle-" Kola, CS:GO Coach, Sangal
After 2 years I spent here, it was time for me to say goodbye. I have gained invaluable experiences and learned a lot here. The 2 RMRs we got the right to go were unique for me, of course I wanted more, but today I believe I have completed my mission in Sangal. I learned a lot from every teammate I played with for 2 years. It was very enjoyable for me to be on the server with them, we tasted success and failure together. I would like to thank Sangal management and all our fans for their unwavering support throughout all this.

Caner "Soulfly" Kesici, CS:GO player, Sangal
Thanks to Caner for being a part of Sangal history and wish him success in his future career.